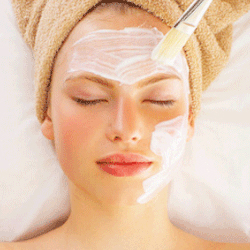 Facial
Includes Clarisonic cleansing, exfoliating scrub
extractions, hydrating mask, or mask customized
to your skin type.
 $75.00
Vitamin C Facial
Brighten, tighten, and lighten your skin with
breakthrough peptides that help repair, strengthen
and protect skin cells while stimulating collagen production.
Visibly reducing the appearance of fine lines.
 $85.00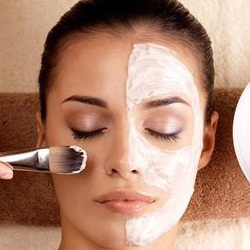 Anti Aging Facial
​Improves the appearance of fine lines and
wrinkles. Leaves skin plump and tightened.
A combination of glycolic and retinol for
smooth, clear and radiantly hydrated skin
 $85.00
Chemical Peel
TCA (Trichloracetic acid)
Extremely effective in treating the strongest
of skin damage. Recommended for acne,
stretch marks, age spots, freckles, wrinkles,
reduce the appearance of pores, sun damage,
hyper-pigmentation, event skin tone.
$100.00
Back Facial

Enzyme exfoliant with steam, includes extractions.
Skin resurfacing designed to address, acne, dry skin
and various common back conditions.
$85.00
EndyMed 3D Deep

Stimulation of the body's natural collagen
renewal process leading to skin tightening
and a reduction in the appearance of wrinkles
Glycolic Acid Facial

Glycolic acid is an alpha hydroxy acid (AHA)
that helps resurface the skin, even skin tone,
and reduce the look of wrinkles. Extractions
and customized mask.
 $85.00
Teen Facial
Customized to specific problems
that teen skin encounters.
$50.00
Dermal Infusion/Silk Peel

A non invasive 3-in-1 treatment that simultaneously exfoliates,
extracts, and infuses skin with condition-specific serums for
all-inclusive treatment technology with optimal-depth delivery
for immediate and long lasting results on all skin types
with no down time.
-Hyperpigmentation
-Acne/acne scarring & PIH
-Stretch marks, texture & scar revision
-Volumizes skin by 70%
$150.00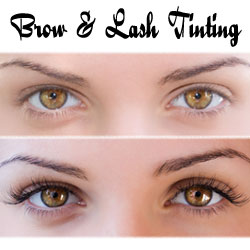 Brow Tint – $15
Lash Tint – $25

Eyebrows………..$20.00
Chest………………$50.00
Lip/Chin…………..$10.00
Half arm…………..$20.00
Bikini……………….$25.00
Back………………..$40.00
​Brazilian…………..$65.00
Lower Leg………..$40.00
Nose………………..$10.00
Underarm…………$20.00
Face…………………$30.00